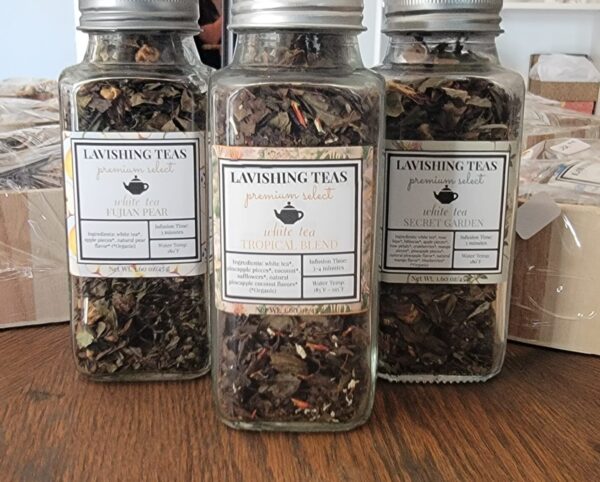 Lavishing Teas(White)
$13.99
Come try our delicate white tea that has the greatest amount of health asserting antioxidants.
White tea is a tea composed of young, new tea leaves and buds that are traditionally from the Fujian province of China. The wide variety of properties exhibited by white teas have many benefits including: boosting your immune system, reducing cancer risk(s), lowering cholesterol and blood pressure, improving brain health, and combating skin aging.
Due to safety precautions and the fragility of the bottles displayed, all teas will be shipped in a fresh seal apothecary baggage container.
Additional information
| | |
| --- | --- |
| Flavor | Garden of Eden, Tropical Blend, White Strawberry, Secret Garden, Fujian Pear, Hawaiana |