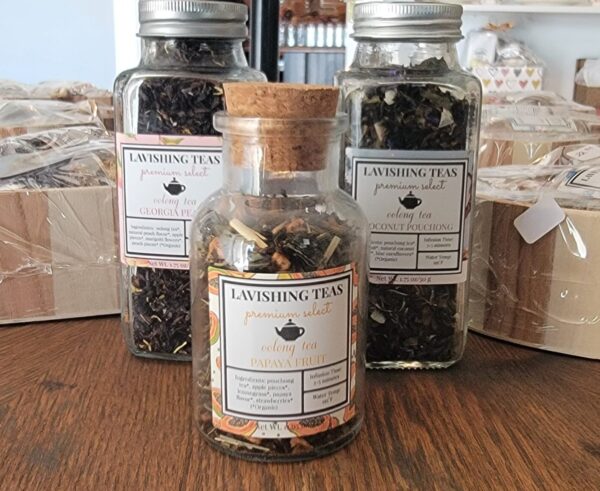 Lavishing Teas(Oolong)
$13.99
Come try our oolong tea, which is a traditional Chinese tea that's partially oxidized and caffeinated.
Oolong tea is a thicker drink that usually tastes floral, fruity, and even has a light "grassy" savor in some types. This tea contains several vitamins, minerals and helpful antioxidants that can aid in weight management, preventing cancer, clearing up skin problems, and improving mental health.
Due to safety precautions and the fragility of the bottles displayed, all teas will be shipped in a fresh seal apothecary baggage container.
Additional information
| | |
| --- | --- |
| Flavor | Georgia Peach, Papaya Fruit, Coconut Pouchong |